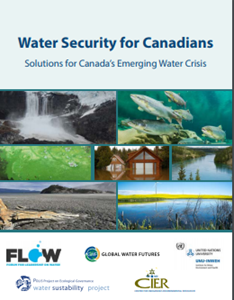 Water security for Canadians: Solutions for Canada's emerging water crisis (2019)
This concept note outlines how the federal government can provide leadership and better exercise its jurisdiction to help prevent Canada's emerging water crisis. It proposes a number of specific and achievable activities that will position Canada as a global leader in water prediction, management and sustainability.
Modernizing the Canada Water Act (1970) – the federal government's primary fresh water legislation – is critical to a comprehensive approach. A modernized Canada Water Act will support the creation of a Canada Water Security Centre and a National Water Security Commission; support implementation of Indigenous inherent, Aboriginal and treaty water rights and roles in water governance and management; and, catalyze increased funding and capacity for fresh water monitoring, prediction, planning and effective management.