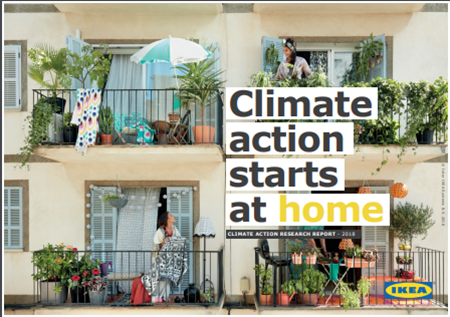 As the world's temperatures rise and consumer behaviour remains stuck at unsustainable levels, an urgent question for business, governments and civil society is: How can we engage people across the world to act on climate change?
How Do People Think About Climate Change?
GlobeScan partnered with IKEA Group (Ingka Holding B.V. and its controlled entities*) on an in-depth consumer study to understand how people currently think and feel about climate change, what people are doing to take climate action in their daily lives, and how to motivate and enable them to do more.
Study Methodology
They conducted focus groups with over 200 people in Asia, Europe and North America and designed an online quantitative study with more than 14,000 consumers across 14 markets.  The insights from this research are informing how IKEA Group can inspire and enable their co-workers and customers to take positive action for the climate.
They are now sharing what was learned, to help businesses, policymakers, campaigners, and media to mobilise greater climate action among millions of people across the world.
This research study explores answers to some key questions about:
Attitudes – how do people feel about climate change?
Action – what are people doing about climate change?
Activation – what encourages people to act on climate change?
They identified four consumer segments according to their beliefs, levels of empowerment, and the kinds of solutions they look to. And they developed a Climate Activation Framework to explain how we can engage people on climate change.
The Findings: Climate Action Research Report
Find this report and more resources on the Climate Action web page