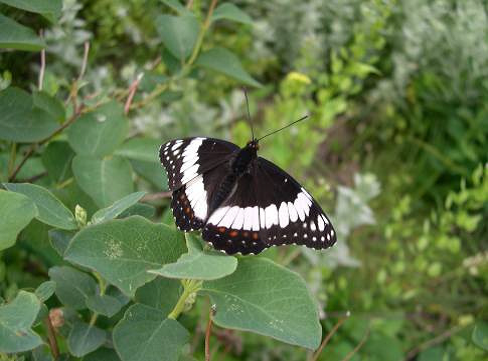 Photo by Alberta Sustainable Resources Development, Government of Alberta
Weidemeyer's Admiral is a butterfly species found only in the Milk River area of Southern Alberta. This butterfly has been classified as a Species of Special Concern because its breeding habitat is so limited. As a result, ASRD has developed a Conservation Management plan for Weidemeyer's Admiral that focuses on preserving the butterfly's population and habitat.
The full report, prepared for ASRD by Doug Macaulay, is available here.