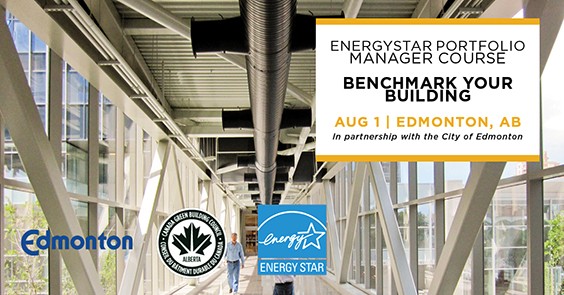 When:
Wednesday, August 1, 2018 - 3:00pm
Where:
Delta Hotel & Suites City Centre, Edmonton, Alberta
Contact:
Robyn O'Brien, Chapter Coordinator robrien@cagbc.org 587-881-1741
Description:
In partnership with the City of Edmonton, we are pleased to present step-by-step guidance for new users of ENERGYSTAR and ENERGUIDE Portfolio Manager. Participants will learn how inputs like occupancy, operating hours and vacancy rates influence results, common errors, and how to manage data outside of a portfolio manager to ensure accuracy over time.
The course will include presentations from the City of Edmonton on their commercial ENERGYSTAR Benchmarking Program and an industry leader.
If you cannot attend the course please join us for a FREE networking event to follow from 5:00 - 7:00PM at Buco Pizzeria and Vino Bar in Epcor Tower.
Email Robyn at robrien@cagbc.org to register