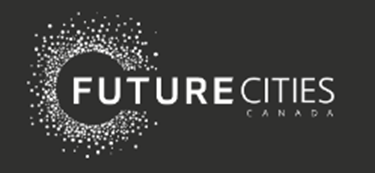 When:
Tuesday, October 20, 2020 - 11:15am

to

Thursday, November 26, 2020 - 11:15am
Description:
#UnexpectedSolutions: Creating resilient cities, together
Accelerating solutions to create more resilient cities where all can thrive.
During this time, the most pressing issues that cities and communities face – housing affordability, climate change, social equity, mental wellness, income inequality, access to nature – are intensified.
We know it is of utmost importance to bring leaders and innovators from across sectors to tackle these issues and share the inspiration, optimism and tools needed to create a more resilient and sustainable future, together.
As a convener, Future Cities Canada is hosting six weeks of virtual #UnexpectedSolutions. From live demonstrations to interactive seminars and fireside chats, tap into tools, innovations, workshops and wisdom from across Canada and around the world.
Do you care most about climate change adaptability? Or is housing and infrastructure your area of interest? We'll be delving into seven unique streams of content so you can explore what is most relevant to you
2020 is a year of change. This critical work starts with us and within our own organizations.
The full schedule will be posted September 14th, 2020.
#UnexpectedSolutions features six weeks of thought-provoking keynotes, inspiring small workshops with industry leaders and creative networking opportunities. By joining the conversation, you can expect to network with city builders who are breaking down the silos in how we shape our cities and diving deep into the bold, innovative city-building work that is happening across the country.
Each week you are welcome to participate in three days of immersive programming. Your schedule is entirely flexible and yours to curate.
We've structured this virtual program into seven streams, so you can dive into the issues that interest you most:
SMART CITIES
INFRASTRUCTURE, HOUSING & DEVELOPMENT
ARTS & CULTURAL HERITAGE
PLACEMAKING & PLACEKEEPING
OUR NEW ECONOMY
CLIMATE ADAPTABILITY
FORESIGHT