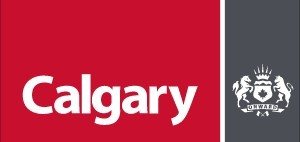 ​​
From now until April 2, 2018, we are asking citizens, academia, innovators, businesses and community members to help us create Calgary's submission by identifying an important local issue in our community around two focus areas, economic opportunity and empowerment and inclusion.
​
​
There are many chances for you to get involved in determining our community's challenge statement and coming up with smart ideas to solve the challenge.
You know what needs to be done and have the innovative spirit to help identify and address issues facing our community. Let's work together to make our community stronger and create opportunities for all Calgarians.
Calgary's submission will focus on economic opportunity and empowerment and inclusion. Through extensive engagement and citizen feedback, these two areas have arisen as priority challenges within our community that will benefit from focused energy and support through smart solutions.
As Calgary is one of The Rockefeller Foundation's 100 resilient cities, The City conducted extensive engagement with citizens, revealing the following opportunities for improvement:
These findings directly relate to economic opportunity and empowerment and inclusion. We know it is important to build a robust and resilient economy where all Calgarians can take part and feel included, and the Smart Cities Challenge is a great opportunity for the community to come together and address these issues together.