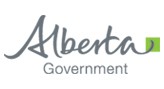 A working group was formed in 2012 to provide strategic recommendations on brownfield redevelopment in Alberta.
This working group produced the report: Alberta Brownfield Redevelopment Practical Approaches to Achieve Productive Community Use.
The following recommendations from the report have been achieved:
city charters were signed with Edmonton and Calgary, encouraging sustainable land use and brownfield redevelopment

tax and bylaw changes to encourage brownfield redevelopment were implemented through the Municipal Government Act.

the tax and bylaw changes:




are in effect as of October 26, 2017

provide municipalities with the ability to implement tax deferrals

allow exemptions as an incentive for redevelopment

Alberta Environment and Parks hired a brownfield co-ordinator in November 2016

a Risk Management Plan Guide was released October 31, 2017, building on the:




Contaminated Sites Policy Framework (October 2014)

updated Alberta Soil and Groundwater Remediation Guidelines (February 2016)
The Remediation Regulation was amended by Order in Council in June 2018 and came into effect on January 1, 2019.